"Lesson For Us All"
An Interview With Botero Film Director Don Millar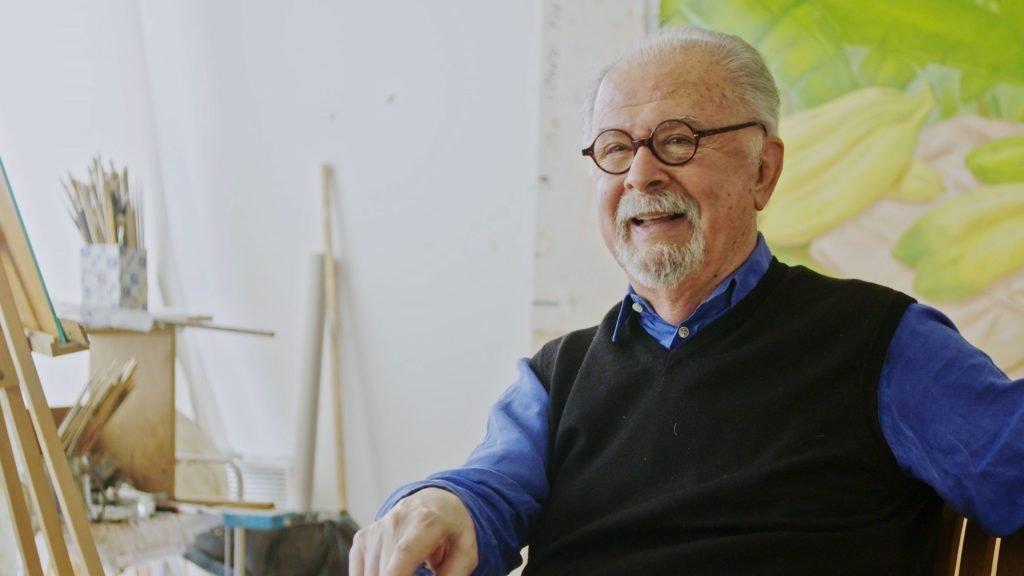 One of the world's most influential artists is still at work and thriving in his Colombian studio. Botero Life and Art is a review of the 2018 documentary, "Botero," directed by Canadian film and television director Don Millar and distributed by Corinth Films.
The Vancouver-based director is well known for his documentaries "Oil Slick," "Full Force," and "Off The Clock" and in Botero, Millar put his talents to work as a lens-based visual artist to create this in-depth and compelling profile of 88-year-old Colombian-born Fernando Botero, also known as the "Maestro."
The artist's voluminous signature-style depicts his subjects, most notably people, with large, exaggerated characteristics and explosive color. Botero often used his art to depict political criticism and humor.
What led Millar to feature Botero?
When he was invited as a family guest to Botero's opening in Beijing he said he didn't know what to expect.
Millar explained via an email interview, "The experience made me feel I needed to do this film. The appeal of his work in China – so far away physically and in terms of artistic traditions – blew me away."
Botero was filmed in 10 cities in Colombia, France, China, Italy, Monaco, and the United States.
The easy and courteous way Botero handled the experience was touching, Millar said.
"Here is an old-school gentleman, not unlike my late father. These two factors inspired me and I didn't give up."
Millar leads film-goers behind the scenes as he chronicles a man the art world regards as a profoundly private painter and sculptor. Yet he takes the documentary beyond the scenes and invites you into Botero's life through interviews with the artist, family, and historians. To hear Botero talk about his many challenges and triumphs is one of the humanizing factors that bring this film to life.
What attracted Millar to Botero's work?
He enjoys the humor.
"I was not familiar with the influences and thought behind his work until we got into the film, then I came to respect the work in addition to enjoying it," he said.
As for his life, Millar noted he was drawn to Botero.
"It is amazing to meet someone who has stuck to his own artistic vision through time, conflict and distance. He's a lesson for us all."
Looking for the perfect evening art film, you can watch Botero here.
Many thanks to Don Millar and Corinth Films for inviting me to screen this film.
Inspired by art, read this companion story.