About the Podcast and Digital Guest Series…
The Everything, Everywhere, Travel Guest series began with my interview with Neil Patel, a digital marketing icon, and evolved into a phenomenal podcast and digital series. My guests come from all walks of life to tell their stories of how a travel adventure has altered their view of the world. They're both permanent weekly features at joanmatsuitravelwriter.com.
In the midst of all the excitement with launching this series, little did we know the degree to which our world would be forever changed by the COVID-19 epidemic.
Celebrity Guests Tell Their Stories
Our mission is to keep travel alive with compelling stories and tips from guests who globetrot for business and pleasure. They take you into their corners of the world and offer valuable insight to help you plan your perfect vacation.
Grateful During Chaos
Here's my story. What's yours?
I recorded five episodes at WKCV 103.5 LP-FM the voice of Keystone College until all non-essential businesses shut down. At that point, necessity required me to pick up where the phenomenal production team left off. I gradually learned to record and edit at home in my dining room, as opposed to the state-of-the-art sound studio set-up. I'm grateful for all I've learned from Greg Palaskas, radio station coordinator, and Ryan Evans, radio station manager, who started me on this journey.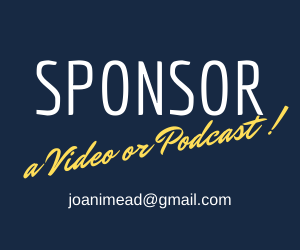 Set aside time every day to read one of our guest's travel stories. Listen to our podcast from home or on the road but show your support to the countless destinations that have suffered from COVID by reading and listening to their stories.
Become a post or podcast sponsor today.
Find more travel guest stories here.
Watch our YouTube videos and learn something new today.