What You'll Find at the "World's Greatest Show"
The New York Times Travel Show Raises Awareness
As the United Arab Emirates (UAE) prepares for its colossal celebration, The New York Times Travel Show attendees caught a glimpse of the Expo 2020 Dubai preview.
Wondering what to expect at the upcoming World's Fair?
"Warm Emirati hospitality at its finest," according to Sumathi Ramanathan, Expo 2020 Dubai Destination Marketing director.
If you attended The New York Times Travel Show Jan. 24 – 26, 2020, chances are the Expo 2020 Dubai exhibition caught your eye. Visitors congregated in and around the exhibits to get a glimpse of what's in store when the "Connecting Minds, Creating the Future," world fair extravaganza opens on Oct. 20, 2020. Guests will have 173 days to savor the cultures, food, exhibitions, and entertainment before the fair closes on April 10, 2020.
Scroll down to read my interview with Ramanathan. Ticket and general information are available at the bottom of the page.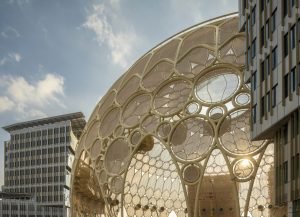 What was the overall goal of the Expo 2020 Dubai exhibition and presenting sponsorship at The New York Times Travel Show?
North America is an important source of visitation for Expo 2020 Dubai, and the aim of participating at The New York Times Travel Show was to raise awareness among consumers and among the North American travel trade. We already have a number of Authorised Ticket Resellers (ATRs) in the US and we would like to sign on more ATRs that will be able to bundle Expo 2020 tickets with other travel packages, while also availing them of a commission, plus access to all marketing materials, official ATR logo and, in select cases, joint-funded marketing budget.
How did the show help prepare visitors for Expo 2020, which begins in October?
The response from the audience was terrific and surpassed our expectations. Many New Yorkers recalled the World's Fair that took place in Flushing Meadows, Queens, in 1964-65, and were nostalgic, recalling their happy memories of visiting it. Visitors were blown away by what was on offer, which included consumer seminars, trade luncheon, and special demonstrations from MasterChef US Season 7 winner Shaun O'Neale, who showcased a preview of what to expect at Expo 2020. One member of the audience, who runs a travel agency, said that she would close her agency for six months (the duration of Expo 2020) so she can move to Dubai! Overall, the response has been overwhelmingly positive, and it is a testament to what will be The World's Greatest Show.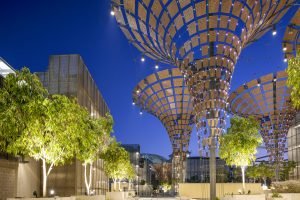 How will Expo 2020 bridge gaps in understanding cultures around the world?
Expo 2020 provides a platform for 192 participating countries to share their cultures to a global audience. As the host country, the UAE (United Arab – which is home to more than 200 nationalities – will highlight its capacity to bring together the world. Millions of visitors from around the world will experience warm Emirati hospitality at its finest, as well as the UAE's values of inclusion, tolerance, generosity, and cooperation.
Visitors to Expo 2020 will discover different cultures through 60-plus live shows daily. National Days, will be celebrated by each of the 192 participating countries plus Six Special Days – Diwali, UAE National Day, Christmas, New Year's Eve, Chinese New Year and International Women's Day and 200-plus food and beverage outlets that will offer more than 50 cuisines from around the world.
What makes the travel show an ideal platform to showcase what's to come in October?
The fact that it is the largest travel show in North America enabled us to reach all of our key stakeholders (travel trade, media, and consumer) in one location over three days, allowing for an in-depth, quality engagement through the various different formats offered by the show (including seminars, demonstrations, press conferences and also through our exhibition booth).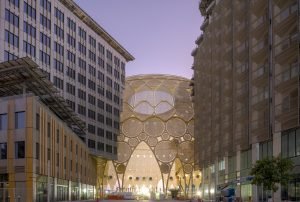 How long has Expo 2020 Dubai been in the works and how is Dubai preparing for the event?
In 2013, member nations that form the Paris-based Bureau International des Expositions (BIE) voted for the UAE to host Expo 2020.
The first World Expo in the Middle East, Africa and South Asia (MEASA) region, Expo 2020 will be the largest event ever held in the Arab world. We are predicting 25 million visits over the six months of the event, with an anticipated 70 percent of visitors coming from abroad – the largest proportion of international visitors in the 169-year history of World Expos.
Ensuring the city is ready to host such a large-scale event, the City Readiness Committee oversees the coordination of dozens of local and federal entities, including key players such as Dubai's Department of Tourism and Commerce Marketing, the Roads and Transport Authority and Dubai Police. It will ensure the city is prepared to host an exceptional Expo, focusing on how Dubai and the UAE will enhance the visitor journey and cover areas such as immigration, transport, events, healthcare, and attractions across the rest of the country.
Meanwhile, significant planning has also been made to engage the entire UAE community – from a Ramadan initiative, during which Expo staff, partners and volunteers hand-delivered more than 25,000 Expo gift boxes to homes across all seven emirates, to The World's Greatest Show in the Making Tours, which offered sneak previews of the Expo site. Many more activations are planned in the coming months to build the connection between UAE residents and Expo 2020.
Contact Information:
Are you interested in attending Expo 2020 Dubai? For ticket and general information contact (+971) 800 EXPO (3976) or send a message via the website.
Interesting Facts About The Dome
Courtesy of meed.com
The dome's steel crown weighs 550 tonnes
The total weight lifted during the strand-jacking process was 830 tonnes
There was a margin of error of only three millimetres during the positioning of the crown
The dome depicts a 3D visualisation of the Expo 2020 logo
More than 10 countries have been involved with the project, including the UAE, US, Mexico, Canada, Poland, Germany, Belgium, Czech Republic, France, China, and Japan
The complete dome trellis is 67.5 metres tall and 130 metres wide
Travel Hack of the Week: https://joanmatsuitravelwriter.com/travel-hack-you-cant-live-without/