Fly-Fishing Legend, Author, and Inventor Shares a Pivotal Travel Story
Enjoy these digital excerpts from my 2020 Tom Rosenbauer Fly Fishing Bahamas Zoom interview. Tom is a fly-fishing icon and expert, author, and inventor and he has been an integral part of the Orvis fly-fishing family for more than 40 years.
I met Tom at an Orvis media trip at the company's flagship store in Manchester, VT several years ago and had an opportunity to learn more about him. His stories are always enlightening and packed with vital fly-fishing tips and encouragement for anglers of all skill levels. Tom is a storyteller and he employs those skills as he describes a pivotal travel story from his trip to the Bahamas after Hurricane Dorian.
We recorded this podcast pre-COVID-19 and I'm honored to share segments of our conversation with you. Listen to the podcast in its entirety below.
Interview with Tom Rosenbauer
Joan: I read some of the articles about you and one of them that caught my attention appeared in Forbes Magazine. I've known you for a few years and I know quite a bit about you. But I would like you to bring me up to date with your work for Orvis. At one point, you indicated your role had changed.

Tom: I'm concentrating more on a certain area and not spending as much time in other areas. As you know, I'm kind of the spokesperson for the fishing part of the business for a long time originally with the Orvis news when everything was in print. Then with the podcasts and with the TV show and I was also doing all the marketing for fly-fishing and all the PR. Well, at some point, we've got to get some younger people in here who can concentrate on some of those things. So I'm now spending most of my time on the podcast and right now I'm finishing the scripting of Season 2 of the TV show, which is a how-to show. You've seen pieces of it in Season One. I'm going to stores, dealers, and different fly fishing events representing their company.

Joan: That's a lot of work, Tom. I felt exhausted just listening to everything you're doing now.

Tom: We have a lot of great people here. So it's not as bad as it sounds.

Joan: My next question for you is what is your work current title with Orvis?
Tom: That's a good question. I have to look it up. Hang on. I think it says something like Chief Enthusiast Fly Fishing Outreach and Education.

Joan: One of the articles, I believe it was in Forbes, noted that you've been with Orvis for 30 years.

Tom: 43 years

Joan: In the world that we live in today, that's a long, time to be with a company. What do you attribute to this long relationship with Orvis?
Tom: Well, it's a great company and if you're a fly fishing nut as I have been all my life, there's no more logical place to be.

Joan: You know in that particular article (I mentioned earlier), the author refers to you as a living legend. How does that title sit with you?
Tom: You know what? The guy who wrote the article is a good friend of mine. So he was being a little generous. I think you know, fly fishing is a tiny world, Joan. It's really, really not very big. So if you've been in it this long, it's not hard to be famous just by showing up for so many years.

Joan: All right but maybe you're not being as generous as you should be about yourself because everyone I've mentioned your name to always knows you. They always know Tom Rosenbauer. When did you get started with fly fishing? What led you to get into fly fishing?

Tom: Well, I grew up fishing with my dad as a kid. He was a bait fisherman. He didn't fly fish and you know, I always loved the outdoors and bugs and frogs and fish and stuff and I just decided when I was I 10, 11, or 12-years-old that fly fishing looked kind of interesting. I saw it on TV on the American Sportsman. I read about it in the stream magazine. I thought it looked interesting. So I gradually taught myself how to do it. There were no lessons back in the Dark Ages when I started. There were no fishing schools. There were no lessons but if you were lucky enough to know somebody (who fly fished) they might show you how to do it. It was kind of an art, but I read books and I had a friend in Boy Scouts who was also interested. We kind of learned together and then we met this guy who owned a tiny fly shop in Rochester where I grew up and he also helped us out a lot. It was gradual. It took me about five years to learn what somebody could learn in a day fishing-school today.

Joan: Well, I've actually done both and it (fly fishing) is coming to me little by little. It's a lifelong sport you know and it's not certainly not something that you can typically learn overnight.

Tom: No, no, it's not overnight but it's not as hard as a lot of people think but it does take some commitment.
Joan: There was something else that I did not know about you. I didn't know you invented the magnetic net retractor.

Tom: Yeah, it's not a big deal. Some people use it on a lanyard and some people use the magnetic device.
Joan: That's what I use – your magnetic device. Over the years, how many people would you say you've taught to fly-fish? Thousands?

Tom: Well, if you include the podcast and the videos, many thousands. I don't have any idea how many. I used to work in our fly-fishing school. So probably thousands there, too. I taught at our fishing schools here in Manchester.
Joan: Okay, so in the email I sent to you, I mentioned that one of the things I wanted to talk to you about is a pivotal travel experience and you mentioned a trip to the Bahamas. What about that trip? What was pivotal?
Tom: Well, I was down on another Island, Andros, we were working on the second season of the TV show, and one of the shows was on Bonefish. We had filmed in Belize last spring and we didn't get quite enough footage. So we went to the Bahamas to finish up the show to get the teaching segments we needed. I was there for a week and have some friends on Grand Bahama who run a fly fishing operation and guide service. They said, "Hey, Tom, the hurricane didn't really hurt the Freeport area as much as the rest of the island and we're back in business. We're guiding and the fishing is fantastic, but nobody's coming because everybody was worried about the Bahamas so I said, well I'm going in be in Andros. I'll buzz over for a couple of days and do an article and hopefully, you know, help your business. Help the guides get some work there so they can get back on their feet. And of course, I love Grand Bahama and I've been going there for years and I wanted to see how the hurricane had affected it.

Joan: What was your impression of it after that?
Don't miss Tom's answers to this and other questions below in the Everything, Everywhere, Travel Writer Podcast Episode 5.
If you are intrigued with fly-fishing and you'd like to learn how to cast, what flies to use, and other important tips, contact your local Orvis shop for more information about the Orvis Fly-Fishing 101 classes happening near you.
My deepest sympathy to the Perkins and Orvis families as they mourn the loss of Leigh Perkins. Mr. Perkins bought Orvis in 1965, after taking over the company that C.F. Orvis founded in Manchester, Vt., in 1856. He died on May 7, 2021, at his home in Florida. He was 93.
Need to buy a new fly rod? Check out the Orvis Helios 3F.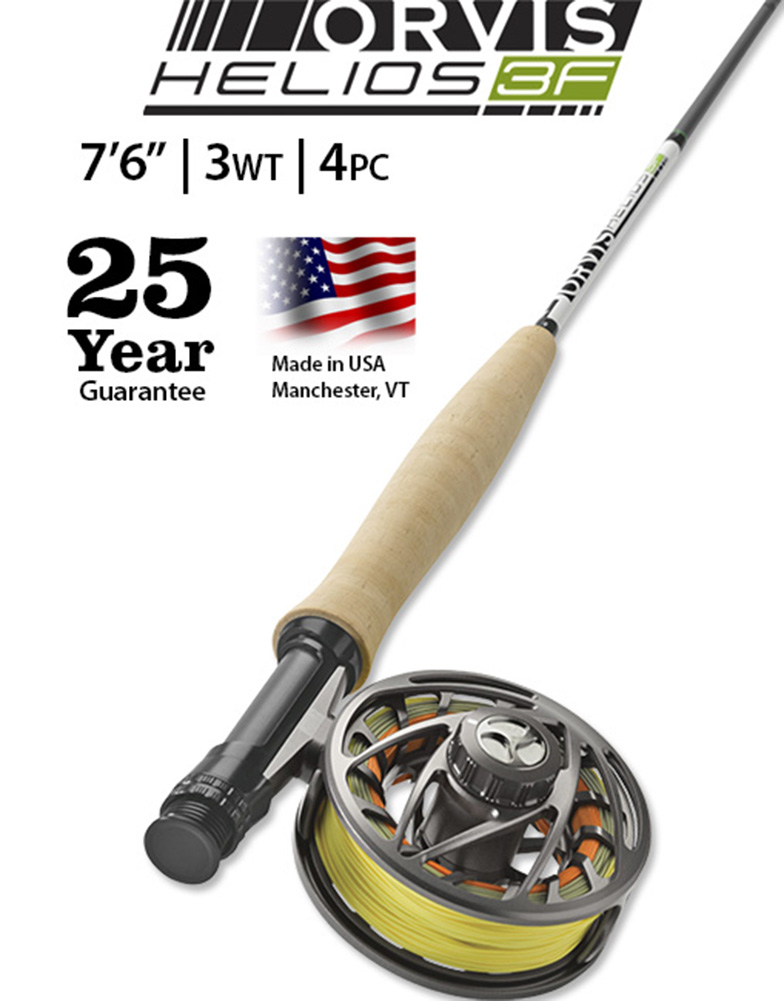 Disclosure:
One or more of the links on this page is an affiliate link. I will earn a small commission at no additional cost to you if you purchase an item.
Want to learn more about fly fishing? Orvis offers Fly-Fishing 101 classes and guided trips. Click here to learn more.
Read another fly-fishing story.
Watch Tom's latest Orvis TV Season Two Episodes
Podcast: Play in new window | Download | Embed