Why you need a Content Creators Planner
Helping You Organize Your Business and Life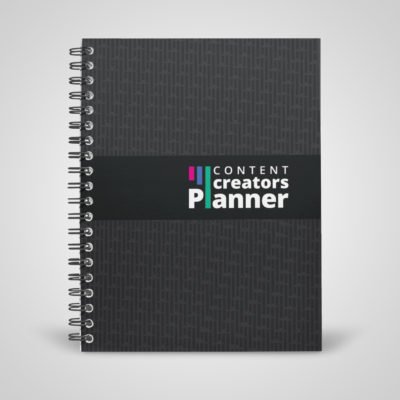 Give yourself the tools you need to strategize and optimize your content. Get started today with the Content Creators Planner.
That's why I test products before I recommend them. If you see an offer here on joanmatsuitravelwriter.com, rest assured I've used it and gave it high grades. Disclosure: This is a professional, independent review blog and I will receive a small commission from the company that produces the Content Creators Planner if you purchase the product using my affiliate link. Rest assured, Kim and Jodi did their homework when they designed this spiral-bound guide. Case in point, according to scientists from Princeton University and the University of California, typing on laptops or tablets is less effective than writing by hand. If you need to remember something, write it down with pen and paper. Not convinced? Kim and Jodi cite another study that was published in the Journal of Psychological Science.
"Writing notes by hand is much better for long-term memory of ideas, or conceptual information," Journal Psychological Science.
Goals are critical to your success. Learn how to prioritize them.
How do you get started? I admit it's a bit daunting to forecast what your needs will be 90 days in advance but the planner breaks down the process with a conversion-based focus as shown in this example.
In conclusion, knowing what you'll publish on your website and social media channels every day allows you to take charge of your business. The Content Creators Planner is the ultimate content planning tool for 2020.
Order your copy today and be diligent for 90 days. You'll find more-than-adequate space to record content under the headings Monthly Campaigns; Content Strategy Map; Content Types Checklist; Monthly Content Calendar; Weekly Content Calendar; Track & Measure; Monthly Review; and Quarterly Recap.
Buy your calendar here.
Want other tips to make this your best content year ever? Read a companion story I wrote for everyone who works from home.