Add a Mediterranean Twist to Your Meal
Cooking with Talia Segal Fidler at The Lodge at Woodloch
Show Notes
Sponsored by the Pocono Mountains Visitors Bureau
There's nothing quite like cooking your favorite foods in your own kitchen. If Mediterranean cuisine is on your list, begin with this classic hummus recipe courtesy of Talia Segal Fidler, MS, HHC, AADP, and The Lodge at Woodloch, an award-winning spa destination in Pennsylvania's Pocono Mountains.
Plain and simple, you are what you eat, according to Talia, a holistic nutritionist, and whole foods chef, and taking charge of what you put in your body begins with non-GMO good wholesome ingredients. This classic hummus recipe has deep roots in the Mediterranean region and is available in grocery stores but the dish is so simple to create, why not try it at home today?
After watching this week's Featured Chefs from Around the World cooking video, you'll be able to treat yourself and your family and friends to hummus that's packed with essential vitamins, minerals, fiber, and healthy fat. Yes, the good fat that comes from olive oil, a staple in Mediterranean diets for thousands of years.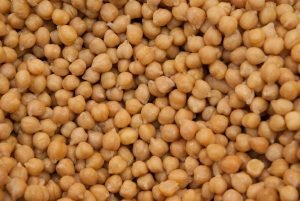 She begins with the Chickpeas (a/k/a Garbanzo Beans), delightful round legumes; Tahini, a creamy sesame paste; and lemon juice, for a dose of vitamin C, soluble fiber, and plant compounds. You can't go wrong with this combination and particularly when the flavor is enhanced with roasted garlic, high-quality olive oil, toasted pine nuts, spices, and parsley. 
Without a doubt, Talia is the perfect addition to The Lodge at Woodloch team of professional chefs and educators who reinforce the important role of nutrition in disease prevention and healing, and how powerful the mind-body connection is in relation to our eating habits. The lodge's state-of-the-art Chef's Kitchen is the perfect stage to watch the cooking and baking demonstrations you'll enjoy throughout the week as a guest at the lodge.
Meet the Chef
Talia's mission is to empower her clients to take control of their health and improve their eating habits and their well-being by making sustainable changes that will be appropriate to their own individual lifestyles. In her workshops and group lectures, she covers a variety of nutrition-related topics such as food and longevity, seasonal eating, detoxification, foods that fuel, mindful eating, plant-based nutrition, navigating the supermarket, and nutrition for disease prevention. She holds a Master's of Science degree in Health and Nutrition Education and a Bachelor of Fine Arts and has been teaching art at the JCC of Manhattan for the past 15 years, as well as participating in the wellness and culinary programs. You'll find her art in galleries and museums throughout the United States.
We hope you'll incorporate this classic hummus recipe into your diet and reap the benefits a healthy lifestyle can bring. This chef cooking demonstration video is sponsored by the Pocono Mountains Visitors Bureau. Read more about the visitors bureau here at joanmatsuitravelwriter.com. 
Looking for a getaway spa retreat? Learn more about the myriad of services The Lodge at Woodloch offers and book a visit for you and a friend.