Combat Eyestrain with Breakthrough Lens Technology
Ian Chen, Pixel Eyewear Founder Combats Blue-Light Eye Fatigue with Stylish Protection
When you spend most of your workday staring at your electronic devices, your eyes pay a price. Thanks to Ian Chen, Pixel Eyewear founder, and owner, there are glasses you can wear created with breakthrough lens technology that filters 50 percent of blue light and up to 95 percent at the strongest wavelengths. These high-quality blue light filtering glasses protect your eyes from prolonged exposure to screens without the yellow tint.
How to Eliminate Eye Strain Caused by Blue Light
Chen started his company to solve a personal issue he experienced when he routinely stared at his screen for more than 10 hours a day. At the end of each day, he walked away from his computer with horrible eye strain and headaches. When he couldn't find what he was looking for, he created his own eyewear.
Chen said,
"There wasn't anything available on the market so I decided to make it myself. The goal was to create both a stylish yet functional pair of glasses that I would enjoy wearing every day that helped with my eye strain."

Ian Chen via email
Pixel Eyewear Benefits
Thanks to Chen, you can go about your business and finish your projects with significantly less eye strain, even on those days when your screen time increases due to an increased workload. Pixel Eyewear blocks blue light, eliminates glare, blocks UV light, resists scratches, fingerprints, and smudges; repels water, liquids, dust, and particles, and reduces color and image distortion.
Worried about your kids' eyes? In today's world, virtual learning combined with gaming can cause tired eyes. Kids are no exception. Pixel offers protective eyewear for men, women, and CHILDREN with styles that will get your son or daughter excited about wearing glasses. His kids' line features colorful options with trendy names like Cotton Candy, Sky Crystal, and Indigo Blue.
Polarized Sunglasses for Fly Fishing
Pixel Eyewear also stocks a fantastic selection of premium polarized sunglasses that are perfect for outdoor activities like fly fishing and hiking. Why do you need protective eyewear when you're fishing?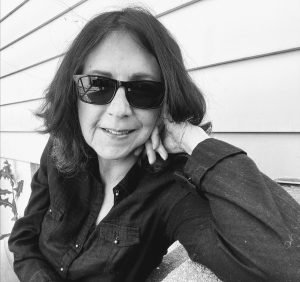 Sunglasses protect your eyes from damaging UV Rays and glare, deflect flies and lures away from your eyes, and allow you to spot and track trout by blocking reflected light. Pixel has 13 different styles to choose from so you can look great while you safeguard your precious eyes.
Check out the styles in prescription and non-prescription glasses using this link.
Disclaimer: I will receive a small commission if you buy Pixel Eyewear at no additional cost to you.
---
Listen to my Everything, Everywhere, Travel Podcast episode with Orvis expert angler, Tom Rosenbauer and get fly fishing and travel tips.