The Fold Out® Face
WOOSH BEAUTY founder, Andrea Abraham: Easy, Supportive Solutions for Beauty (and Life)
What? Are you asking me to model your makeup?
As confident as I am about my middle-aged skin, aging skin has its issues. Dark spots, rosacea, dry patches, and yes, occasional breakouts can appear all at once. Fortunately, I found my perfect shades and look with a makeup line that's a gift to the beauty industry.
Trying to find the best fit for your skin tone, age, and lifestyle in a sea of cosmetic options takes considerable money and time, and quite frankly, with a busy lifestyle, most days I want to be out the door in a flash.
Knowing there must be tons of other women like her looking for simpler ways to help them get their faces on, WOOSH BEAUTY founder Andrea Abraham focused on creating a palette that puts everything you need in one place. She also designed the applicator tools that "help you get things done faster, easier, and better."
The Fold Out Face® Palette, the only all-in-one fold-out case with a built-in mirror, is the answer to your makeup needs. The palette contains 13 cosmetics to help you create the look you want, cut the clutter, and spend less time in front of your mirror.
Abraham, a self-proclaimed makeup junkie, confessed,
"I myself have always been a beauty junkie, buying and trying (and hoarding) all kinds of beauty products stuffed into every inch of space in my vanity… while dichotomously seeking a more streamlined approach to what needed to be done every morning."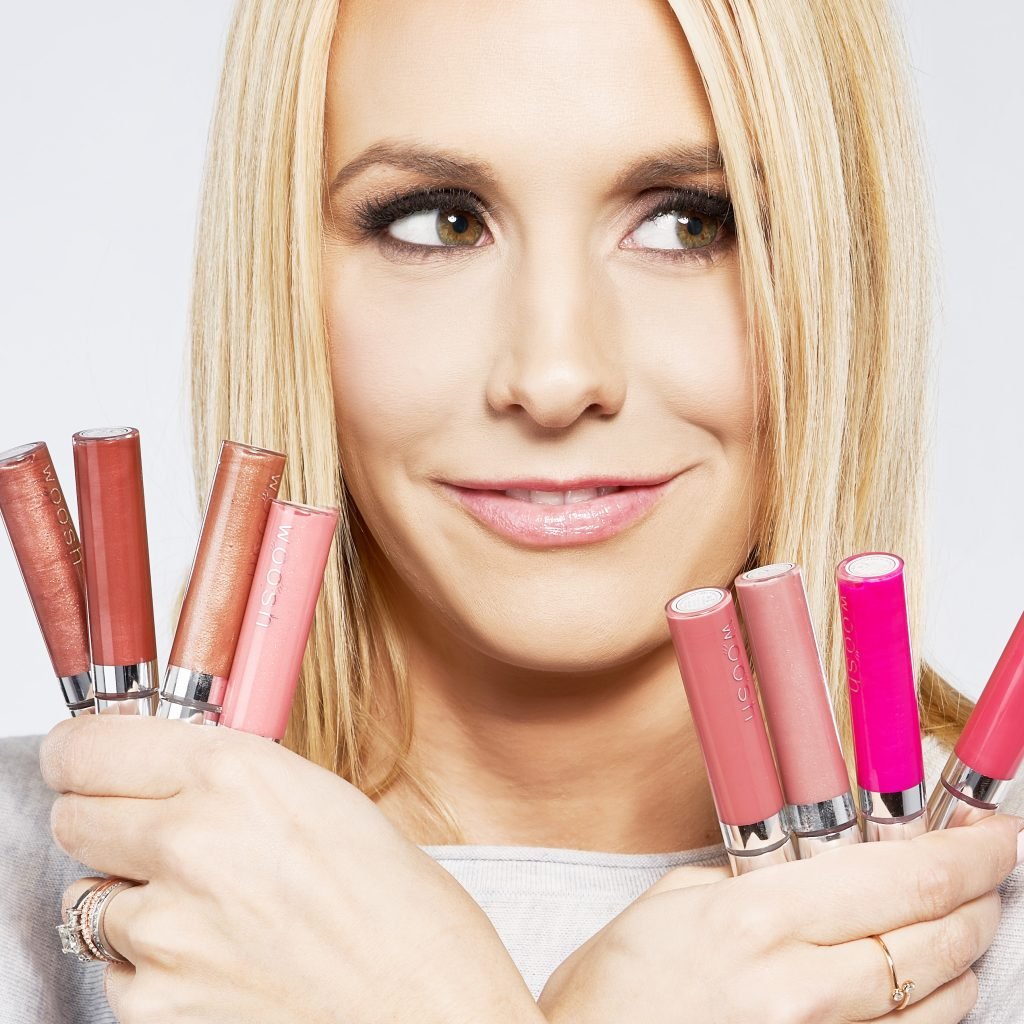 Who wants a heavy foundation that feels like old-fashioned pancake makeup? WOOSH makeup products are lightweight with an air-brushed look that enhances your skin.
Not sure what palette you should buy? Abraham created five palettes for the fairest skin to deep tones for our girlfriends with ebony skin. Each kit includes:
Four Wet/Dry Eye Shadows (One is a Base)
Two Perfector to Hide Blemishes and Dark Circles
One of Each Light and Dark Contouring Powder
Two Blushers to Use Separately or Blended Together
Two Shades of Foundation Powder to Give You an Air-Brushed Look
Shimmery Highlighter to Add the Finishing Touch
Makeup Fact: WOOSH BEAUTY'S mineral formulas are perfect for any age and skin tone. But you'll also be happy to know they are cruelty-free, derm-tested, free from sulfates, paraben, and gluten, and FRAGRANCE-FREE.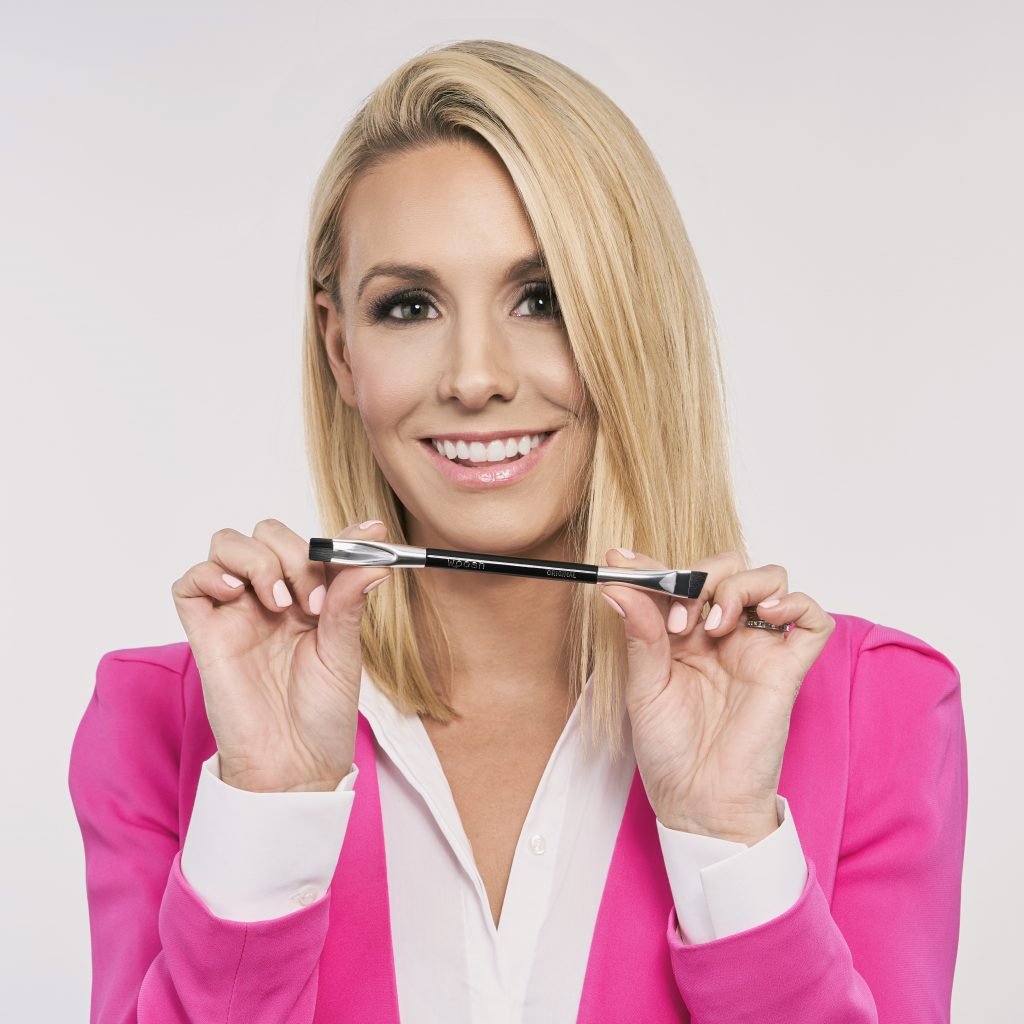 Creating a beauty company doesn't come without its challenges. Abraham soon discovered explaining her design concept to the men who work in the "beauty" spaces at her suppliers and manufacturers took more time and effort than she anticipated.
"Something I didn't bank on was the time and effort it would take to try and explain product ideas to these men who clearly don't wear makeup," she said. "To tell them why the tools needed to be just so with this particular angle or why the palette needed to be laid out just like this…I have a sneaking suspicion that if I had been speaking to more female engineers and manufacturers, a lot of time would have been saved."
Abraham built her brand to support women's needs with a mantra that says it all. In a nutshell, she believes life is complicated enough, makeup doesn't have to be. At a time in our culture where it feels like beauty is more complicated, more confusing, more competitive, more, more, more she is focusing on less.
"One palette and a few unique tools are all you really need to look and feel great. I hope people think of Woosh as a brand that offers easy, supportive solutions for when beauty (and life) feel overwhelming. We've got your back!"
Makeup Tip: The blender shades have you covered as a foundation and finishing powder that you won't know you're wearing.
Looking for more makeup tips?
I applied my makeup using The Secret Brush, a 4-in-1 nesting brush that makes application a BREEZE. It's perfect for every day and travel.
Not sure how to get the look you want? Step-by-step instructions are included with each palette. Stay tuned for my makeup tutorial where I'll show you how I applied Woosh Beauty products.
If you love what you've seen in this review and you'd like to order The Fold Out® Face, click HERE to check out the selection.
---
Keep your skin in tip-top shape. Get DIY recipes to keep your skin glowing. Try recipes from The Lodge at Woodloch. Book a spa retreat at the Lodge at Woodloch.
Protect your skin. Wear a hat. Choose from a wide selection of Wallaroo Hats. Read my review. .
Disclaimer: One or more of the links on this page is an affiliate link. Please note I only promote products I use and trust and if you buy a product I will receive a small commission at no additional cost to you.