Turbulence App to the Rescue
Do you have a fear of flying? Do you shudder at the thought of boarding an airplane?
You are not alone. The truth is if you do not get to the root of your fears you will miss out on countless opportunities to see the world.
Many years ago, I boarded a flight from my local airport to Washington, DC, and as the pilot was preparing for our descent, the aircraft began to shake. Out of the corner of my eye, I noticed a man who appeared to be relaxed and enjoying the bumpy ride as he gazed out into the clouds. I wondered how could he remain so calm when I was petrified the plane was going DOWN into the field.
He looked at me and assured me, "There's nothing to worry about."
"Ok, sure," I replied with a look on my face that suggested he was not entirely reassuring.
"I'm a pilot," he added. "This is mild turbulence." As it turned out, he was a commercial pilot with many miles and routes to his credit. During that same flight, the plane's anti-skid system had malfunctioned and the pilot had to circle the airport for what seemed to be an hour before he was given clearance to land on a wet runway.
Ready to Book Your Flight? Qatar Airways' Motto Is "one world."
Choose a destination.
If only I had known more about the weather before we took off on our journey I could have prepared myself. Instead, I gave into the anticipatory anxiety and the "what ifs." I had set myself up for an anxious experience I remember to this day.
Fear not, professional pilot and "Fly Home" founder, Timothy Griffin, understands flight anxiety is a common problem that prevents many men and women from exploring the world. He suggests getting to the root of your fear as the first step to overcoming flight anxiety.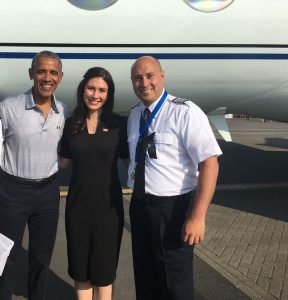 What's your greatest fear?
Turbulence, mechanical failure, and not being in control are among the common concerns that will cause your anxiety to peak before you step foot on a plane, according to Timothy. Depending on your level of aviophobia or aerophobia, more than likely, you have already talked yourself out of flying before you book your flight.
Rather than allowing your fears to dictate your life, Timothy says knowing the facts is important. Turbulence, he explains, is in fact, not abnormal or uncommon and many things can contribute to a bumpy flight, not just one.
While it's undeniably unpleasant, he says,
"Understanding when and where turbulence may occur, and for how long, gives the passenger an aspect of control, which ultimately makes them a more comfortable flyer. As a professional pilot, I can tell you that we try our best to avoid it, but there are times that it's unavoidable"

Timothy Griffin
Knowledge is the key to calming your mind and he is confident he can help you overcome your fears and view flying from a more rational and realistic point of view. He teaches fact-based coping skills in his courses.
Transform Your Smartphone Videos into Masterpieces. I've used Filmora for years and it's easy to use with plenty of opportunities for creativity.


If only you could predict turbulence in advance? You can!
He also created the "Turbulence Index," and MyFlight Forecast,™ a FREE app that has been viewed more than 120,000 times in one month. Are you wondering how it works?
The Turbulence Index rates the level of turbulence in the US Airspace System and the graphics are updated every 15 minutes.
This is such a fun tool too, it's even set up on Amazon's Alexa, and on our app. We have a lot of cool features on the app," he noted.
You can download the app here and learn more about how to conquer your fear of flying at https://www.fearofflyingrelief.com.
Ready for another article? Discover Wendy Kaplan's film.
Disclaimer: Some of the offers on this website through affiliate partners. I will earn a small commission if you buy a product or service but at no additional cost to you.
Are you tech-savvy? A gadget guru? Amazon has products that help you embrace the latest technology and update your home. Shop and learn here.