A Couple's Getaway
Anant and Alka Patel Experience Breathtaking Wildlife and Culture
Sri Lanka to Abu Dhabi recaps a couple's getaway to India, Maldives, Sri Lanka, and UAE-Abu Dhabi. This interview with Anant Patel epitomizes what itinerant travelers are eager to experience again: travel and culture. Anant and his wife, Alka, were on a monthlong adventure that brought them to some of the world's most captivating destinations. Their children are grown and living on their own giving this couple the time and freedom to explore.
You will be captivated by their story and photos that depict a more peaceful time. Enjoy this interview and continue to dream of your next vacation.
Where were you born and raised?

Anant: My wife and are of Indian origin.  I was born in Yemen during British rule. Both my dad and mom are Indian born.  My wife was born in India. We've lived away from India since the late 70s.  Both of our families are from the State of Gujarat.  Our hometowns are located in small villages.
Were you celebrating a milestone birthday or anniversary?

Anant: We planned to attend our friend's son's destination wedding so we attended the wedding celebration and added our own travels for our 32nd Anniversary celebration.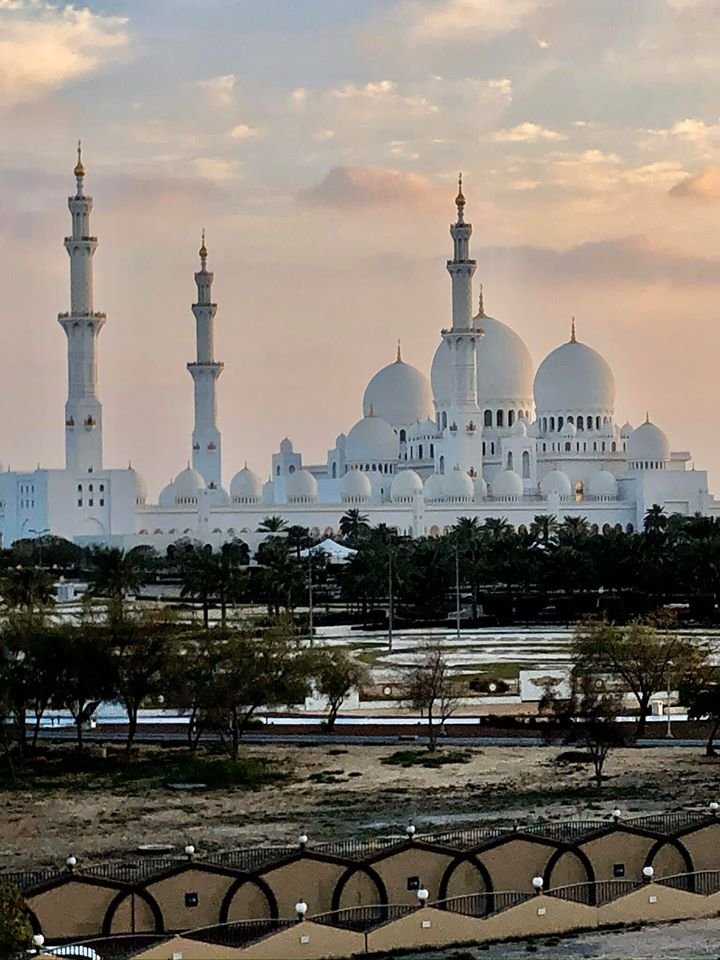 What was your favorite destination and how were they all meaningful?
Anant: There so many beautiful places we visited but the Maldives was our favorite from a relaxation perspective. The all-inclusive hotel we stayed at occupies the entire small island so all you can do is relax by the beautiful beaches with crystal clear water. The pure scenic views and privacy made it an enjoyable stay in the Maldives.
Did you stay in hotels, inns, or other type of lodging?
Anant: All of the countries we visited, we stayed in hotels.
Did you participate in guided tours or self-guided sightseeing?
Anant: We did the self-guided sightseeing with a private driver for car transportation.
What experiences would you classify as pivotal?
Anant: In Sri Lanka, we visited their national parks to see the elephants and the leopards. The raw presence of wildlife in those parks was just breathtaking. We saw elephants in the wild where you can just reach out and touch them. We were fortunate to see two elephant herds near a water body and a leopard up close. That is rare.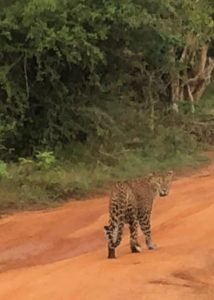 What are some of your observations about the India leg of your journey?
Anant: Since the 70s, India's infrastructure has improved significantly. The poverty is there but the famine of the past is gone. People are doing a lot better. The use of cell phones is everywhere and people are very well informed and know many apps very well and can teach me new tricks.
Even poor people use cell phones so the awareness level is high. With the Modi government in place for the past five years, in the next five years, the infrastructure will be at a different level with so many roads, railway, and hospital improvements. The country will be well prepared for the future.
The hotel and tourism industry is doing well and many foreigners are pouring into India. There is room for improvement in the availability of the public restrooms that are clean and up to modern standards. It has improved a lot since I left in the 70s but still requires more work.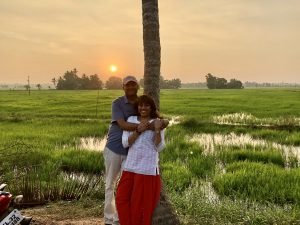 What are some of the highlights of your time in India?
Anant: Specifically, seeing our families after such a long period – for me, 42 years and 52 years for my wife. We visited Goa for the first time, which is a beautiful coastal town, the natural beauty of the State of Kerala with the hill station getaway like Munnar, tea and spice plantations in Thekkady, and the backwaters of Allepy.
Also, the southern food is cooked differently thus we enjoyed many southern dishes at various locations. People were very friendly but the language barrier was very noticeable. In South India, they do not speak our national language Hindi very well and most people speak very little English compared to North India.

We enjoyed our trip and still have much more exploring to do so we will go back in the future.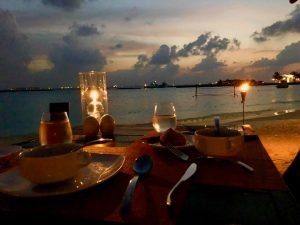 Many thanks to Anant for sharing his adventures. Message me with your questions about their trip and I'll get the answers for you.
If you'd like to share your travel story, contact me. This guest series will run indefinitely as a public service to all travelers who, in spite of travel restrictions, want an emotional reprieve from the isolation COVID-19 has ensued.
Stay safe and healthy.
Want more travel stories? Begin with our new landing page my talented web developer designed. Watch related videos on my YouTube travel channel.